Browsing articles in "Uncategorized"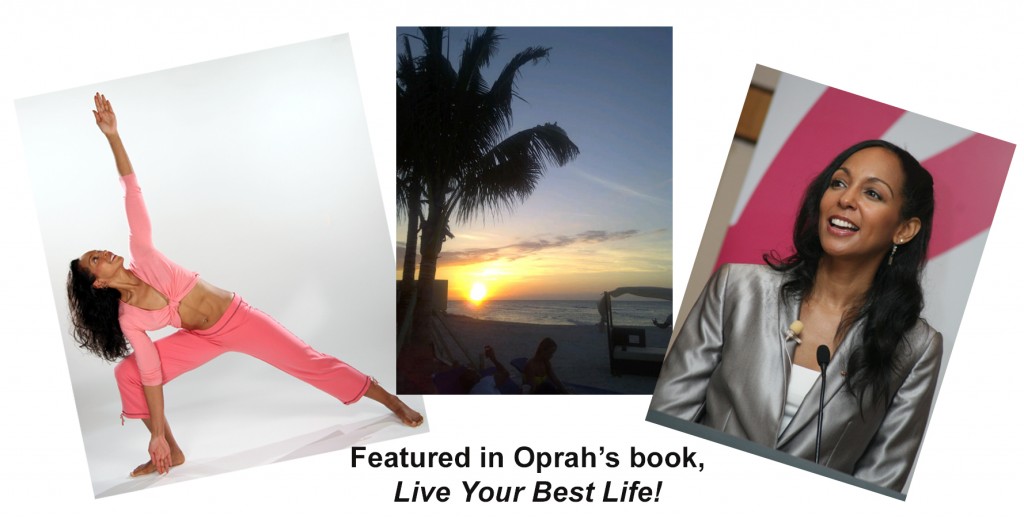 Join Harvard-trained, internationally-recognized wellness empowerment expert Dr. Terri Kennedy
for two special programs in Kingston and Montego Bay…
Power Living® "Mini-Escapes" in Kingston – June 9th to 12th, 2011
In conjunction with Caribbean Fashion Week, Dr. Terri Kennedy will be leading a series of Power Living® workshops at the Yoga Angels studio in Villa Ronai, Kingston. Treat yourself during the day to yoga, wellness and empowerment, and then take in the shows and parties at night. In addition to Ta Yoga Flow classes, workshops include:
Power Living® for Executives
Eat for Life, Energy & Optimal Health
Healthy Beauty… From the Inside Out
A Body-Mind Approach to Stress Management
Each workshop will be part talk, part movement… for total enjoyment. Single workshop price is $45. Receive a discount for two or more workshops. Dr. Kennedy will have books available for sale/signing, as well as offer private coaching.
Power Living® "Natural.Life.Style" Retreat in Montego Bay – June 16th to 19th, 2011
Be immersed in the experience of Power Living® as Dr. Terri Kennedy leads a "Natural.Life.Style" Weekend Retreat. Relax in luxurious accommodations within The Palmyra, a Solis Resort & Spa in Montego Bay – a lush, private sanctuary located on 16 acres of pristine waterfront land. Find out more at www.thepalmyrasolis.com.
Enjoy daily Sunrise Meditation on the beach and morning invigorating Vinyasa Yoga classes.
Restore each evening with a Slow Flow Yoga class including Guided Relaxation, Meditation and Pranayama.
Learn the framework for crafting a purposeful, powerful and healthy life through customized workshops.
Reframe your language and practice energy management techniques such as visualization and affirmation.
Discover the tricks to going "green" and detoxifying your body, while delighting in gourmet vegetarian meals.
Relax with holistic spa treatments or step up your life with a private "breakthrough" coaching session.
Reconnect with Spirit while exploring lush tropical gardens, spectacular waterfalls, and ancient ruins.
This is a perfect get-away to melt away tension as you discover new aspects of yourself. Make new friends, soak up the sun and learn how to start Power Living with Dr. Terri Kennedy. Retreat cost for 4 days/3 nights including workshops lodging and meals is $975 double occupancy and $1227 single occupancy. Rate for program and food-only is $175 per day for locals. Spa treatments and private coaching sessions are optional at
additional cost.
For more information, go to www.yogaangels.com and/or www.power-living.com.
To book your space, call Subhadra at 876-276-9642 JA
Welcome to WordPress. This is your first post. Edit or delete it, then start blogging!