Coaching FAQs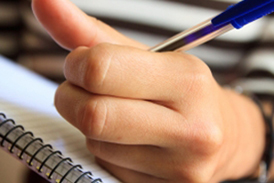 The following are the most frequently asked questions about our coaching services.
1. What is coaching?
Coaching helps you identify what you want personally and professionally, and  then supports you in achieving your goals. It is a collaborative effort that is solely based on what YOU want. A coach can help you transform your entire life or work on a specific issues or goal. A coach provides an unbiased view and stretches you to live to your highest potential.
2. How is coaching different from therapy or consulting?
Therapy focuses on the past and generally seeks to help the client figure out "why." Coaching focuses on the present and the future, and helps the client focus on "how." Consulting generally give clients answers and leave them to implement their plans. Coaching enables clients to determine  their own answers through the work done in the coaching alliance, and then supports clients step-by-step to ensure results. Although coaches have specializations in various fields, their real expertise is in the coaching process.
3. Why should I hire a coach? Can't I do it myself?
A coach helps you achieve more than by yourself, and is interested in one thing: your long-term success. We help you identify barriers to success, see past your own limiting beliefs, envision new possibilities, design a new plan and come up with achievable action steps. You'll find yourself trading old habits you did not realize you had and creating new positive behavior to move you toward your goals more quickly.
4. Who works with a coach?
It's been said that "coaching is like having a personal trainer for your life." Professionals, executives, entrepreneurs, business owners, and people in transition are some of the people who  typically work with a coach. Regardless of their age, geographical location or professional endeavors, clients  have one thing in common: they are all smart individuals who want to get even more out of their lives. They are ready to make a commitment to their own lives and be proactive – not just wait and see what happens. They have the courage to move beyond what they ever imagined was possible. Like top athletes, they understand  the value of having a trained professional coach challenge them to perform to their highest potential.
5. So, what can coaching do for me?
Your coach can help you:
advance in your career
create healthier habits
overcame limiting beliefs
be accountable to your goals
communicate more effectively
think through a specific decision
experience a better quality of life
start and complete a project you've been putting off
market your business and/or personal brand more effectively
and anything else you would like to achieve!
6. What does a coach actually do?
A coach is trained to:
be an active listener
ask empowering questions
offer perspective and objectivity
direct you to appropriate resources
remind you of your strengths and gifts
give honest and constructive feedback
share foundation principles and life tools
teach teachniques for personal breakthroughs
provide structure and a safe space for personal and professional growth
offer a powerful support system with a steady stream of encouragement
challenge you in a positive way to "stretch" in order to reach your highest potential
7. What are your coaching specialties?
As a trained coach, I use a process that can help you produce results in any area of your life regardless of your profession. Given my unique multidisciplinary background (business, holistic health, academia), I offer specific added-value in the following areas:
In addition to private sessions, we offer group coaching. If you're in New York and looking for a mini-immersion into wellness, then sign up for our Healthy Jumpstart Shopping Tour.
8. What makes your coaching services special?
In addition to supporting you using the core coaching competencies, our approach taps into the extensive expertise of Teresa Kay-Aba Kennedy, Ph.D., MBA, CHHC, RYT as a seasoned executive, award-winning entrepreneur and internationally-recognized leader. Her unique multidisciplinary background gives her special insights allowing her to ask intuitive questions and help you see issues from various perspectives.  Another added benefit is that you will learn about The Power Living® Practice – a framework for living with more clarity, energy, focus, purpose and power. You will learn how to close the gap between where you are now and who you are meant to be. The Power Living® approach looks at the whole person, blending ancient teachings from around the world with modern research-based principles of success, helping you to systematically fine-tune your habits along five key dimensions –  mental, physical, emotional, spiritual and environmental. This process raises your core energy, allowing you to "show up" with full purpose and power. Even if you are focusing on business goals, you will have the opportunity to learn a new framework for reaching your highest potential and lead others to do the same.
9. I've decided I want your services… what's next?
If you are ready to make YOU a priority, then get started right now. If you still have questions, schedule a free consultative interview. Download the Power Living Coaching Intake Form, fill it out and fax it back to 212-901-6913 or email it to coaching@power-living.com. We will then contact you via email to schedule a Consultative Interview. It is usually 30 minutes by telephone. This allows you to ask questions about the coaching process. Remember – all of our coaching services are tailored to your individual needs.
10. Do I have to be in New York City to work with you?
No. Most coaching is done over the phone, so I can coach you from anyplace. The experience will be most effective if you can call from a place that minimizes distractions and provides privacy. We also offer "live" sessions which are either by Skype or at our office in lower Manhattan. Many clients based in New York do their first month in person and then switch to the phone.
11. What does coaching cost?
Coaching rates vary. An experienced coach will cost more than a beginner, but you'll get faster and long-lasting results. Make an investment in your life. Find out how to get started today.
12. What other services do you offer?
Dr. Terri Kennedy and her company Power Living Enterprises, Inc. help individuals, organizations and communities make purposeful choices that create long-term sustainability. Book Dr. Kennedy for your next speaking engagement. For media inquiries, call 212-901-6913 or email info@drterrikennedy.com. For inspirational content, go to the Power Living blog.