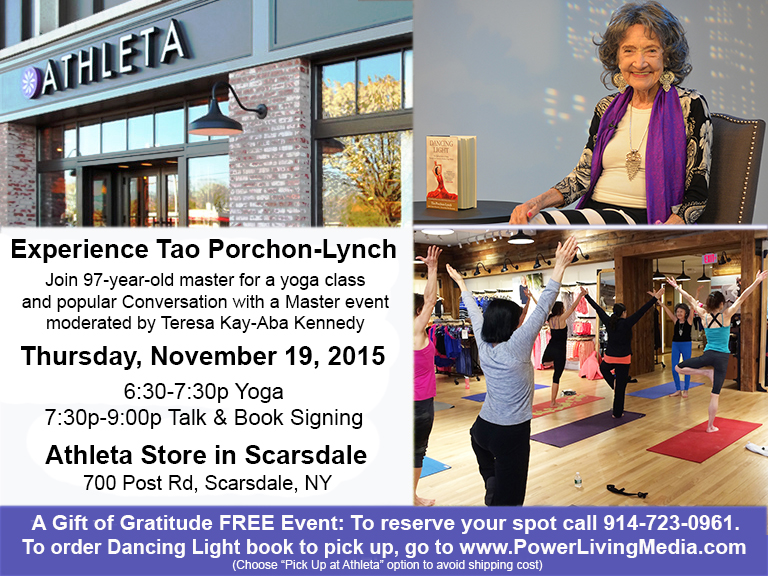 Join 97-year-old yoga master Tao Porchon-Lynch on Thursday, November 19th from 6:30p-9p at the Athleta store at 700 Post Rd in Scarsdale, NY as a FREE pre-Thanksgiving gift of gratitude. Call 914-723-0961 to reserve your spot.
6:30p-7:30p Yoga Class
7:30p-9:00p Conversation with a Master event
8:30p-9:00p Mingle, Photo Opportunity and Books Available
Tao's long-awaited autobiography, Dancing Light: The Spiritual Side of Being Through the Eyes of a Modern Yoga Master, will be available for purchase.
Comments